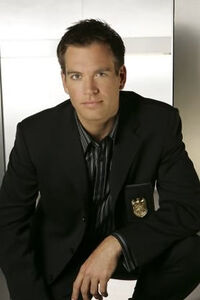 Tony DiNozzo
started during that last episodes of
Season One
to make comparisons between the cases he's working on and situations he and the team find themselves in with movies or TV shows. From something as little as a single quote to a detailed plot, DiNozzo has seen them all and will quote them no matter how inappropriate or frustrating for his coworkers. This knowledge was later used as a cover while he pretended to be Anthony DiNardo, a university teacher of film history.
Movie References by Season
Season 1
Season 3
Season 4
The above four movies are mentioned by Ducky as part of him profiling a victim, he says they are what Tony would class as "Chick Flicks"
Season 5
Season 6
Season 7
"Guilty Pleasure"
"The bad stuff is easier to believe." -From Pretty Woman
Season 8
-
Season 9
-
Season 10